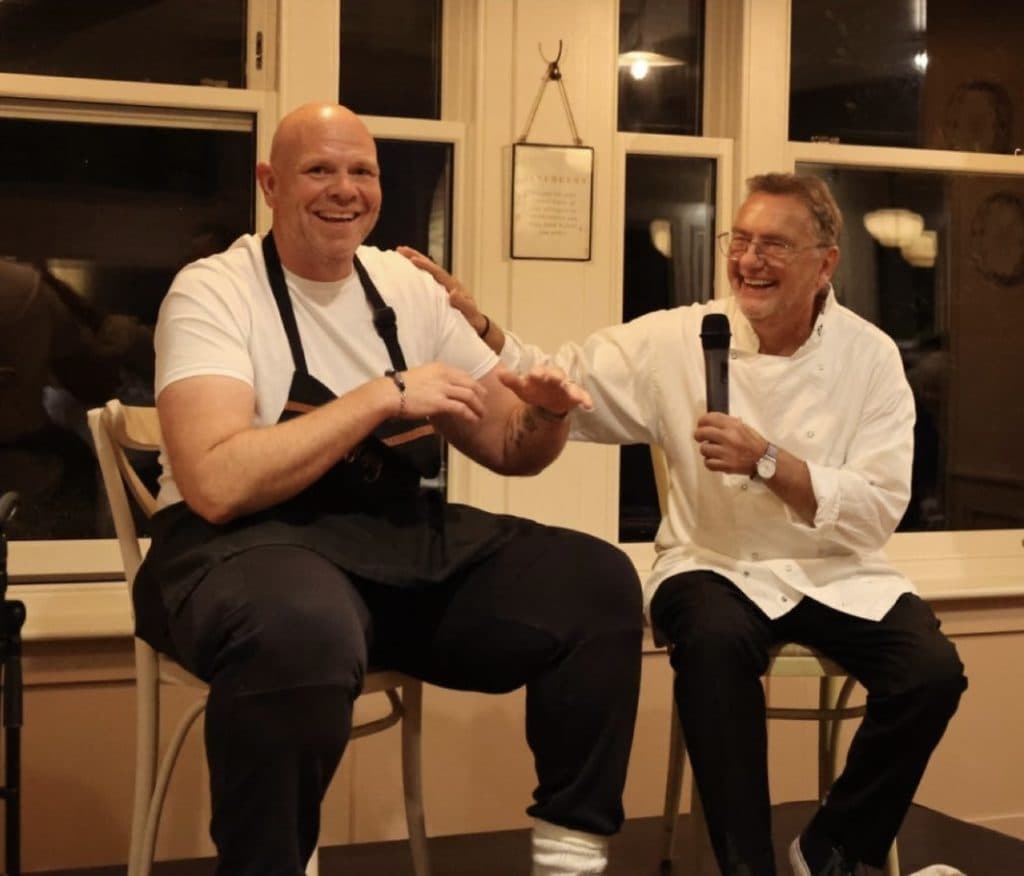 Top Chefs, top night!
Last night we hosted a Hospitality Action dinner at our Brasserie Blanc Beaconsfield raising over £13k for this incredible and much loved charity. The evening from start to finish was full of laughter, wonderful chatter and stories behind the secrets of great food – what's not to like! 
The night was curated by and in conversation with two culinary legend, our very own Raymond Blanc OBE and Tom Kerridge. Both so incredibly humble the journey they've been on, their passion for fresh seasonal food and their absolute determination to champion the very best for the hospitality industry 
The BB kitchen team were joined by the Hand and Flowers team who worked beautifully together as one creating food that was simply out of this world. Congratulations to everyone who was involved in making this event such a success and to all the guests who helped raise these essential funds that will go on to make such a difference for many – cheers to that!