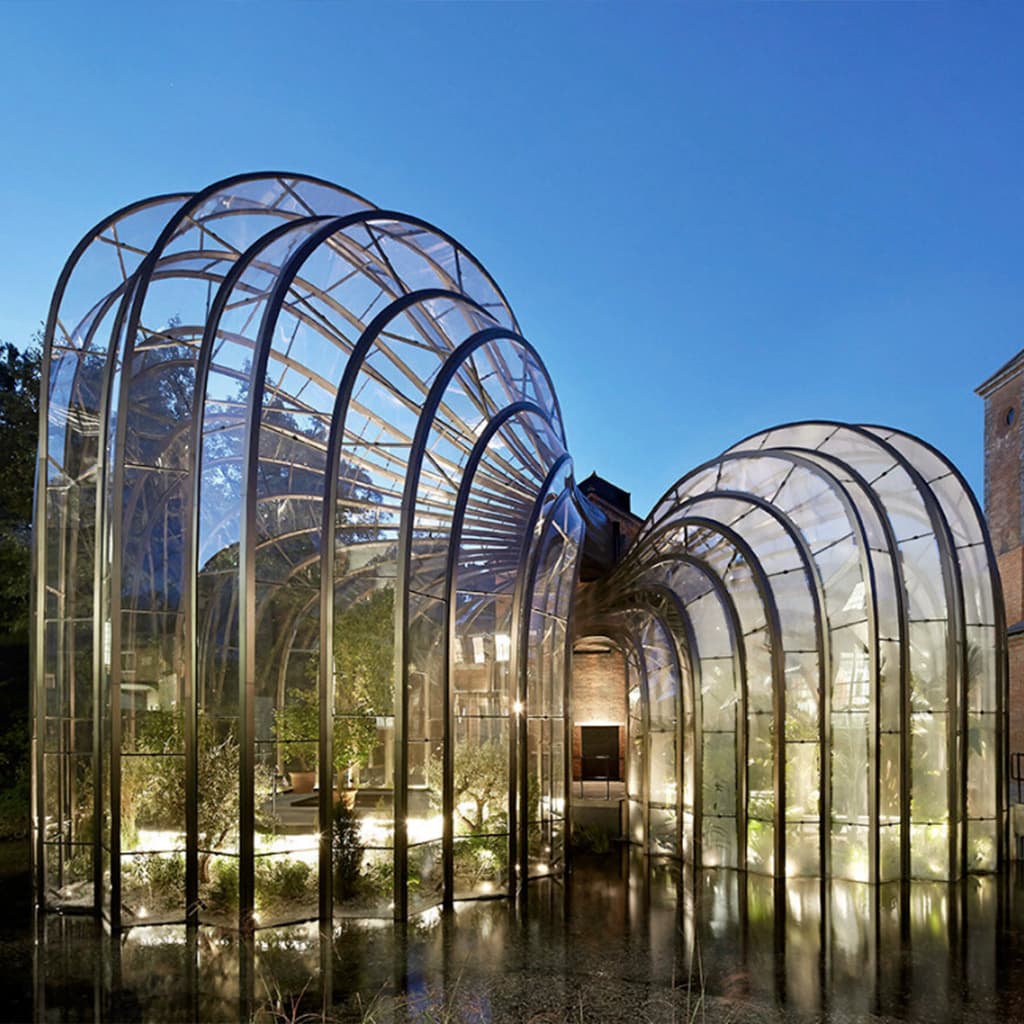 Marketing's day out at Bombay Sapphire
Last month we had the pleasure of visiting the Bombay Sapphire distillery to gain an understanding of the world class process that goes into making their signature gins. While at the distillery we were offered a private masterclass with one of their long term brand ambassadors which gave us a chance to understand the importance of a perfectly paired garnish and tonic.
The history of the distillery
The Bombay Sapphire distillery is situated within the historic Laverstoke Mill in Hampshire. It has a long and intriguing history spanning back over 1,000 years. Bombay Sapphire however only bought the property in 2010, and threw open their doors to the public in late 2014. The property has been transformed from a vacant mill to a state of the art premium gin distillery incorporating stunning design, functionality and sustainability throughout.
It's all about the botanicals
One thing that was apparent from our trip was the huge importance the botanicals play in the distilling process along with the complexities of how they use them. Bombay Sapphire uses 10 incredibly sourced botanicals from all over the world to create their signature gin, and they gave an indepth understanding of their origins through the phenomenal glass house designed by Heatherwick Studios. The two separate glass structures give you an understanding of the hot humid environment of the tropics where their spices are sourced, and a dry temperature space for Mediterranean plants.
Once you have taken in the incredible architecture of the glass house, you get to discover the different aromas and flavours in the Botanical Dry Room, before learning about the incredible technique used to get the most out of the perfectly picked botanicals. Bombay proudly uses the technique Vapour Infusion and this makes them stand apart from many other gins.
Gin masterclass
Understanding how we can get the best from Bombay Sapphire gin was at the heart of the masterclass we undertook alongside Calum. We learned all about the ways in which garnishes can help bring about stronger notes from the gin – who knew that the combination of a long sliced piece of ginger and mint whilst placed at the back of the glass underneath your nose can bring about a whole new tasting experience. We were given the opportunity to create a bespoke cocktail – The Laverstoke, the recipe of which is below.
Cheers!