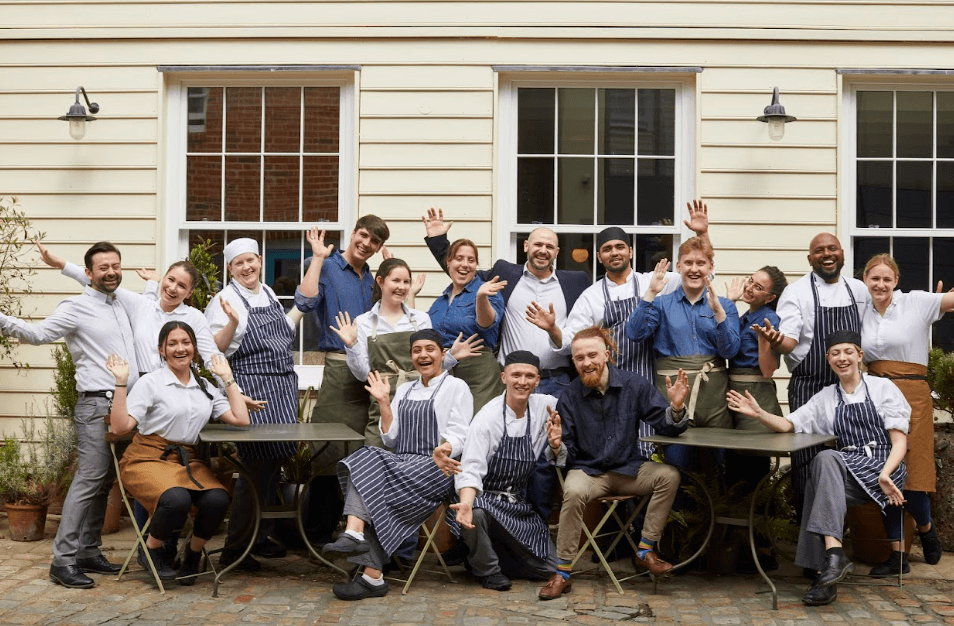 Hospitality Day – celebrating our people
This Friday, 29th September is National Hospitality Day. This day celebrates all that is great and good about the hospitality industry and the people that work within this sector. People are at the heart of our business and we are proud of the work that they do every day in creating fantastic experiences for our guests. 
From front of house to back of house, every member of our teams are valued by us and we take the time to create first rate training programs so that everyone has the opportunity to develop and progress their careers within Heartwood Collection whether it is in one of our inns or in Brasserie Blanc. 
We also care about their welfare and, as part of this, we are members of Hospitality Action. Hospitality Action was set up in 1837 to support the welfare and wellbeing of anyone working in the sector. It has proved to be a vital lifeline for many during what have been some of the most challenging times the industry has faced including our own people. 
To recognise the invaluable work of Hospitality Action, it is Heartwood Collection's chosen charity and we have set ourselves the task of raising more than £15,000 for the charity. We have already raised nearly £5000 through sponsored walks and an auction of promises which our teams wholeheartedly participated in. We are looking forward to raising more with a charity dinner hosted by Raymond Blanc OBE and Tom Kerridge on the 18th October at Brasserie Blanc, Beaconsfield. This sold out event will be raising money for the charity and, as part of this there is a silent auction which is open to all. If you want to support the work of Hospitality Action, take a look at the lots and see if anything takes your fancy, all in the name of a good cause. https://www.32auctions.com/hospitalityaction